EQC Quick Connect Couplings
Published date: 26 May 2023
Back to Article Listing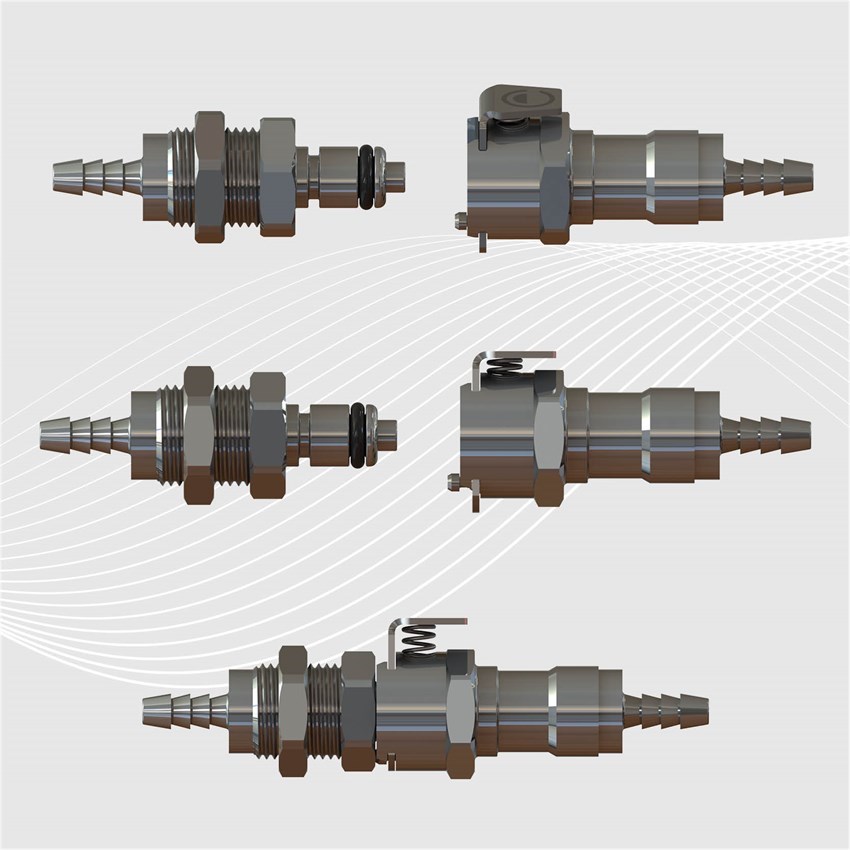 Ease of connection, legacy thumb latch and durability
Durability and ease of connection are imperative in many industries for efficient and safe operation. In the fields of science and medicine, they are of the utmost importance, and any such difficulty can have serious consequences.
With extensive knowledge of the supply of quick connect couplings, The West Group is now happy to add a range of 316 Stainless Steel couplings that ensures efficiency, optimum ergonomics, chemical compatibility and durability.

Introducing -

the new EQC Stainless Steel 316 thumb latch coupling range.
The EQC range was designed for ease of use and durability. The prominent thumb latch and audible click when connected makes sure of a stable connection, reducing the risk of spills – making the connection and disconnection of tubing cleaner, faster and safer. This is further mitigated by the offering of both valved and non-valved couplings, and its interchangeability with other legacy couplings on the market.

The option of either EPDM, Silicone, or Viton seals ensures excellent chemical resistance and adaptability to your application, as well as the variations of barb, thread or panel mount versions on offer.

Whether you work in the medical, scientific, or industrial industry, the variety of options proposed by the EQC thumb latch range could be the perfect fit for your application.
Key Features:
All stainless steel 316 couplings including poppet
Excellent chemical resistance
Audible click when connected
Available in valved and non-valved
Interchangeable with other similar metal thumb latch couplings
1/8" Flow - Q2 Series and 1/4" Flow - Q4 series available

Easy to use
To find out more, receive a quotation or request samples, please do not hesitate to get in touch with us on info@westgroup.co.uk