What makes a cleanroom clean?
Published date: 03 Aug 2023
Back to Article Listing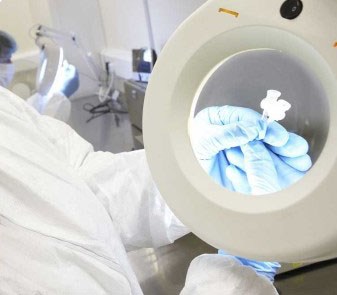 Whether you are in the medical or life science sector

the chances are that one day you will have a requirement for products to be manufactured in a cleanroom
The West Group is delighted to announce the expansion of cleanroom assembly facilities at our Waterlooville sites. With the addition of mezzanine floor space to one of our buildings we have released space in others. This has allowed us to increase the capacity of each of our Class 7, 8 and 9 cleanrooms. Expansion to our Production areas was urgently needed to cope with an increase in demand for sub-assemblies to be built in a clean environment.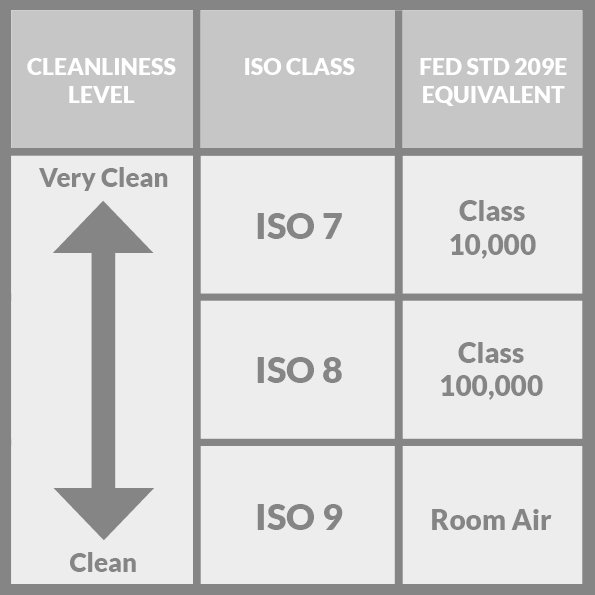 What is a cleanroom?

Essentially, a cleanroom is an enclosed space which is monitored by the particulates in the air as well as the overall temperature and humidity. Cleanrooms are classed, in the most basic sense, by how "clean" the air is.
This is achieved using High Efficiency Particulate Air (HEPA) filters that ensure the environment is free from as many air particles as possible, preventing any risk of contamination to the components being manufactured or assembled.

Settle plates are placed in the rooms and tested regularly to monitor levels of micro-biological particles. Cleanrooms are validated annually in line with the International Standards Organisation (ISO) 14644-1.

By manufacturing components and assemblies in a cleanroom environment

everyday contaminants such as dust and other particles are eliminated ensuring they do not affect the cleanliness of the component or assembly.
---



Our Pursuit of Quality ISO Cleanroom Standards

Medical devices and the parts used within them, fall under intense scrutiny for cleanliness and sterility by governing bodies. Our cleanrooms are validated annually, deep-cleaned each day and bacteria-tested every other month to ensure the upmost levels of cleanliness, making sure that the finished product is fit for your application and is sterile.
Our Class 7 and Class 8 cleanrooms are backed by the ISO 9001 and ISO 13485 that we adhere to and have been certified. This certification is equivalent to the US Federal Standard 209 class 10,000 and supports each stage of product development and operation from initial concept to production and disposal. Our entire team is focused on maintaining the highest quality output whilst ensuring that all processes and aspects of ISO standards are strictly adhered to, from the outset to completion of a project.
Don't need such stringent standards for your assemblies?

Our Class 9 cleanroom (White Room) is used for assemblies which do not need to be in such a controlled environment, but still maintains the high standards to which our production staff operate.
---
Why use The West Group for your assembly needs?
We are a recognised specialist of miniature sub-assemblies for a variety of markets and can see your project through each stage, ensuring that we provide the perfect solution for your application. Our facilities enhance and support medical assemblies both in production and post-production capability including traceability and batch control. Assembly runs both small and high-volume are accommodated and we offer the best in terms of bespoke product design, low volume sample runs and final volume assembly itself.
Additionally, our tube-cutting service works to fine tolerances of your choosing and machinery is always monitored to ensure that what is supplied to you, your client or the end user, is of the finest quality. We use high quality components to assure performance and utilise comprehensive tests to make sure you are provided with the best product for your application.
The benefit of us being able to help with your assembly needs is that our entire team is focused on maintaining the highest quality output possible, whilst still ensuring that all processes and aspects of ISO standards are strictly adhered to from the start of a project to the end.
Our cleanroom environment will provide you with increased reassurance as everyday contaminants, such as dust and other particles are eliminated so as not to affect the cleanliness of the assembly. We can provide an elevated amount of control over the operations and functionality to assure medical device manufacturers that the parts they receive will be reliable with the added benefit of efficiency, competency, and accountability.
Get in touch

if you would like to learn more about our facilities or book a visit and see for yourself.