ISO80369-7 compatible luers added to The West Group range
Published date: 28 Feb 2019
Back to Article Listing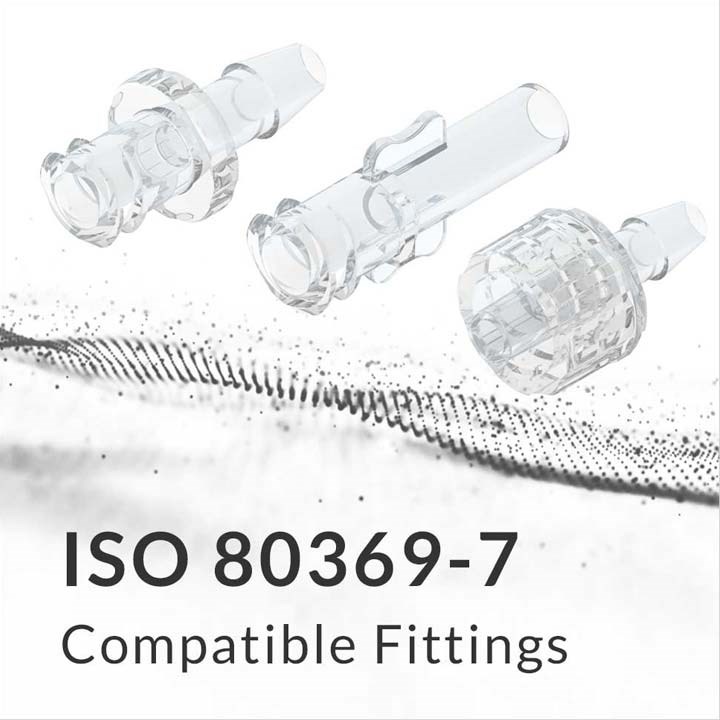 We are proud to announce the addition of ISO 80369-7 compatible male and female barbed luers and bond-in luers to our range.
The ISO 80369 series of standards aims to minimise misconnections between small bore connectors of different categories, specifically addressing intervascular and hypodermic applications.
Dimensions and tolerances given in ISO 80369-7 are similar enough to those given in the previous standard for luer connectors (ISO 594) that most 80369-7 connectors will be backwards compatible with legacy connectors. Manufacturers of medical devices should however, take a proactive approach to implementing 80369-7 connectors into their new designs, as there have been significant changes to dimensional tolerances as well as functional testing requirements.
According to the FDA website, as of December 31st 2019, the agency will no longer be accepting 510(k) submissions for intravascular or hypodermic applications that incorporate luer connectors of the ISO 594 standard.
Read the full article on the news section of our website . . .