Celebrating 10 Years at The West Group
Published date: 11 Dec 2020
Back to Article Listing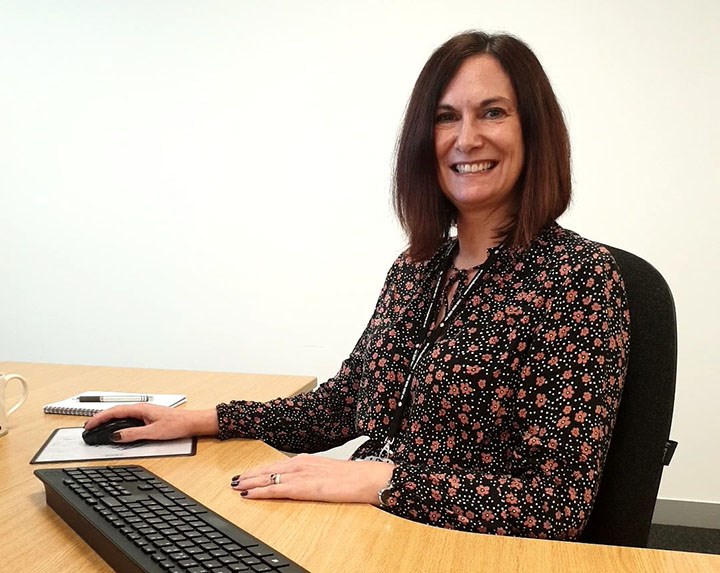 Meet Anita – Celebrating 10 Years at TWG
🎉🍾
Pre-children my work history was in the event management/travel industry. When the babies came along I took a break for 7 years to bring them up but once they were both at school I looked for a part-time admin job. My first job back came to a halt after 18 months due to being made redundant but a friend recommended The West Group to me as there was a vacant part-time position in the Sales & Purchasing department. In October 2010 I was interviewed by 2 ladies 'Wearing it Pink for Breast Cancer', one of whom was wearing a dressing gown and pyjamas!

As the children grew so did my available hours and my interest in the exhibitions we attended as a company. I started assisting the Marketing department with the organisation of these exhibitions and in time moved over to be a permanent member of their team, also gradually moving from part-time to full-time over the last few years.
My role has continued to expand and I am now managing the capture and nurture of sales leads and writing some of the Group's email campaigns, social media & blog posts along with the event management which includes social and charity events. I also seem to have a critical eye so have acquired the job of copy-proofing – let's hope there are no errors in this piece! 😊
The West Group has changed a lot in 10 years as there were around 30 staff when I started and now we're nearer 80. We've also out-grown the building we were in and have acquired new premises. Departments have grown and new ones have been created to match the company's needs.
I'm grateful to the company for allowing me to develop my skills and expand my role with them over the years to our mutual benefit.
Here's to the next 10 years!