New Oxygen Compatible Push-in Fittings
Published date: 12 Sep 2022
Back to Article Listing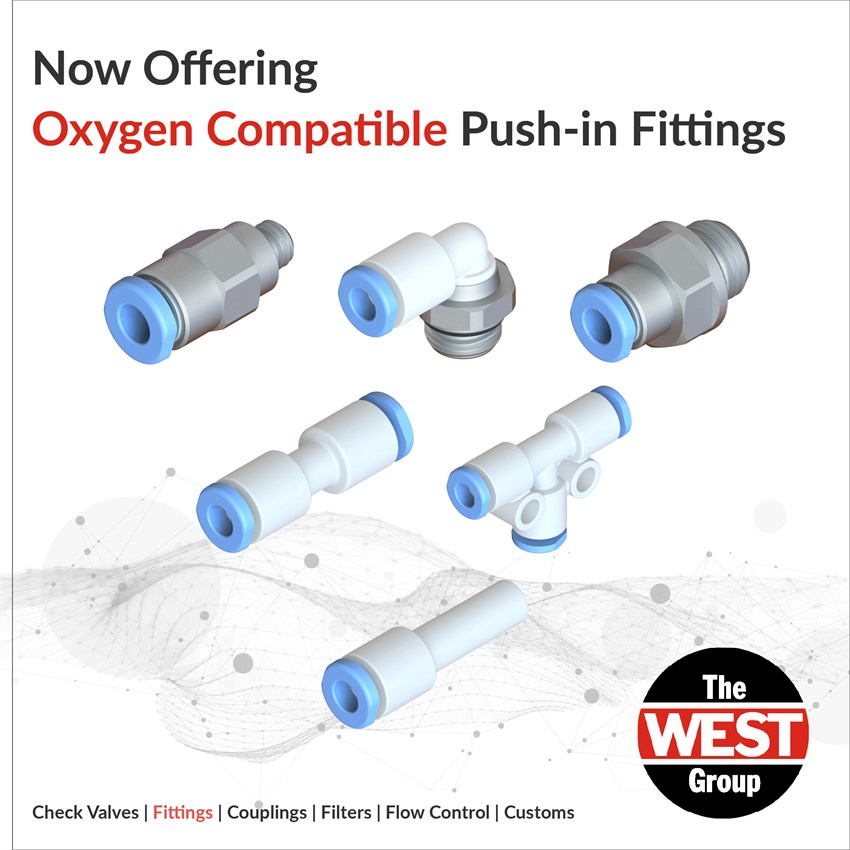 The West Group is pleased to be able to offer a new range of oxygen compatible fittings, designed specifically for the Life Science industry.
These products have superior cleanliness and are well suited to the oxygen gas and ventilator markets. They have been developed using materials resistant to harsh fluids, gases, and temperature variations, whilst ensuring optimum flow and ease of use.
Available from 4mm to 12mm in diameter, in many configurations, this range is an innovative solution adapted to the Life Science applications of tomorrow.
Another advantage is that these fittings are made from bio-sourced materials (Polyamide 11) and therefore have a favourable carbon footprint, allowing a new initiative towards recycling.

Other features include:
• Zero contamination
• Low migration
• Low gas permeation (O2, CO2 etc)
• Mechanical resistance
• Long-lasting solution
• High level of sealing
• Abrasion & moisture resistant
• Lightweight & durable
• Corrosion, impact & stress cracking resistance

PA 11 material offers a great balance between resistance to grease and hydrocarbons, and resistance to acids, bases and salts. The excellent chemical resistance of PA11 is reflected both in high dimensional stability under harsh conditions and in the non-degradation of the polymer matrix.
Compared to polyester-based thermoplastic elastomers and other polyamides, PA11 offers a better combination of properties:
▪ Stability of strong mechanical properties
▪ Excellent dimensional stability due to a lower absorption rate (significant in the case of tubing carrying fluids, to minimise risk of leakage at the connection site/s)
▪ Excellent inherent flexibility
▪ Very low permeability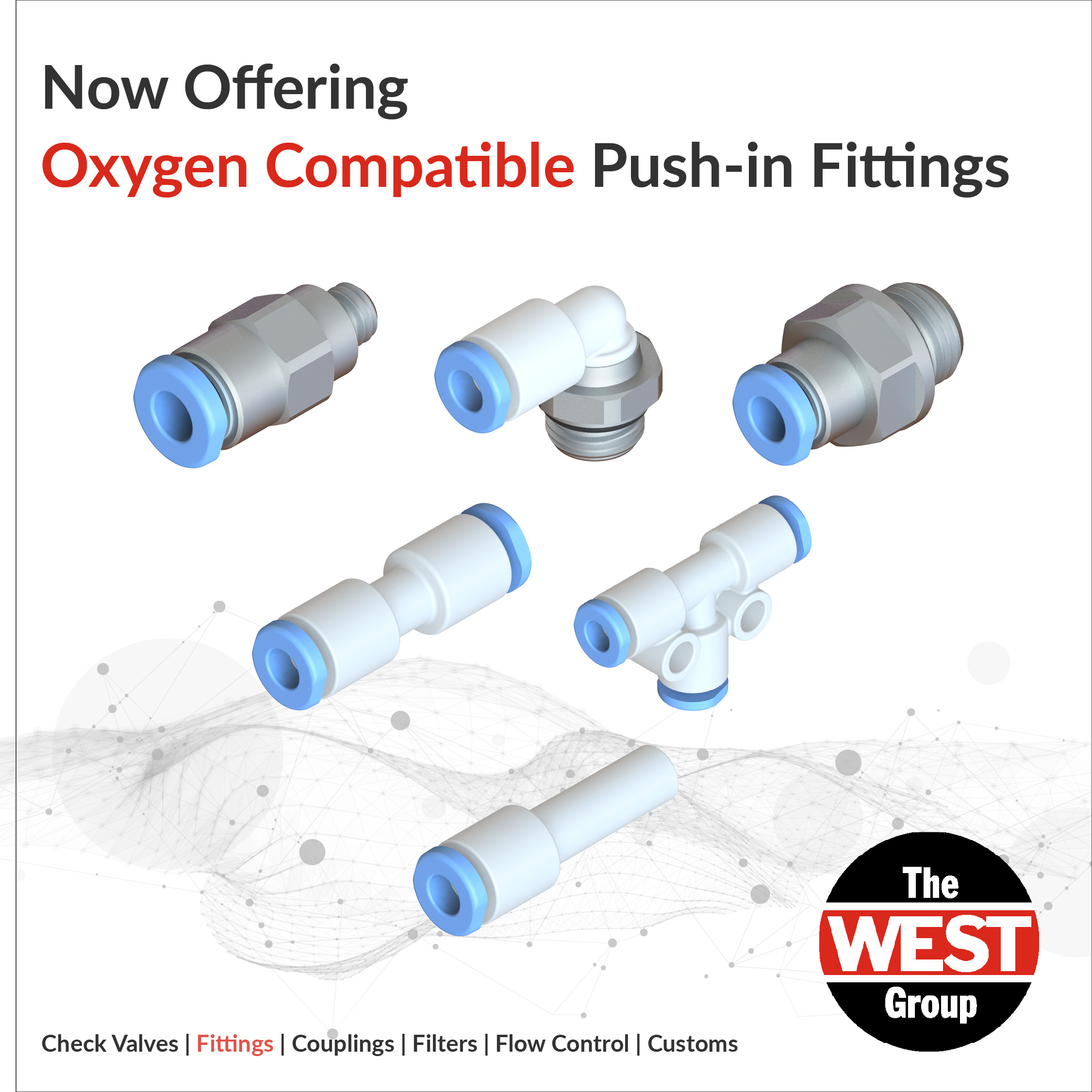 To view the range, including full technical documentation, dimensional drawings, 3D CAD models and material specifications, click here: Click here to view fittings