Precision manufactured components for advanced wound care
Published date: 31 Mar 2021
Back to Article Listing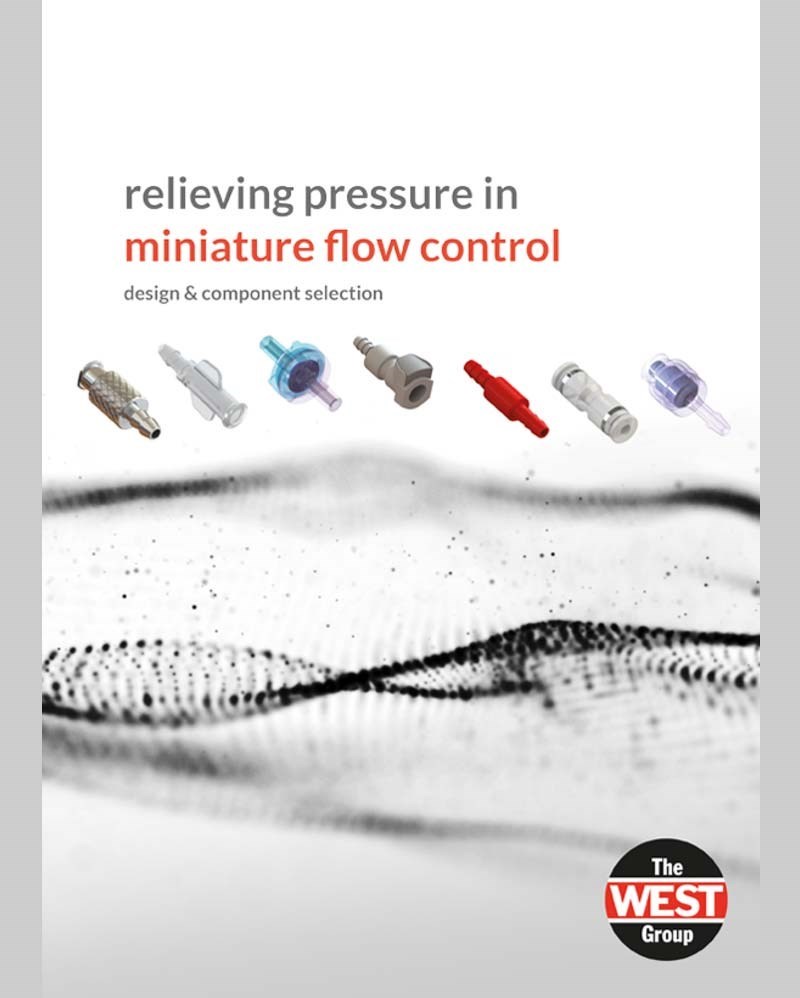 Advanced wound care products

require continual innovation and support from miniature component manufacturers
Advanced wound care products from global med-tech manufacturers are developing continually with the support of The West Group
We have a proud history of supporting medical markets with a significant focus on manufacturing components for advanced wound care.
As we understand more about wound care through our research centres, we learn best practice for wound management. Wound care management products require an advanced approach in terms of their construction and often miniature component parts.
The West Group share this ethos of excellence across our range of miniature fluid control components. We support our manufacturing partners' delivery of innovative treatment solutions with the precision and control for improved patient care.
---
With our qualified engineering team we can help provide you with the connection, filter and check valve you need for your new or current design

We supply our NPWT component customers with the quality needed for their specific and unique designs
It is sometimes the case that an existing solution or connection type is still not able to meet the demand of the product design. In this situation, we have the knowledge and capability to create new connection styles, component designs or adaptations.
Whatever the application demands, we can create products to meet the exact requirements of our manufacturing partners. Our bespoke check valve and filter component solutions in turn helps their treatment solutions sit as unique to marketplace.
---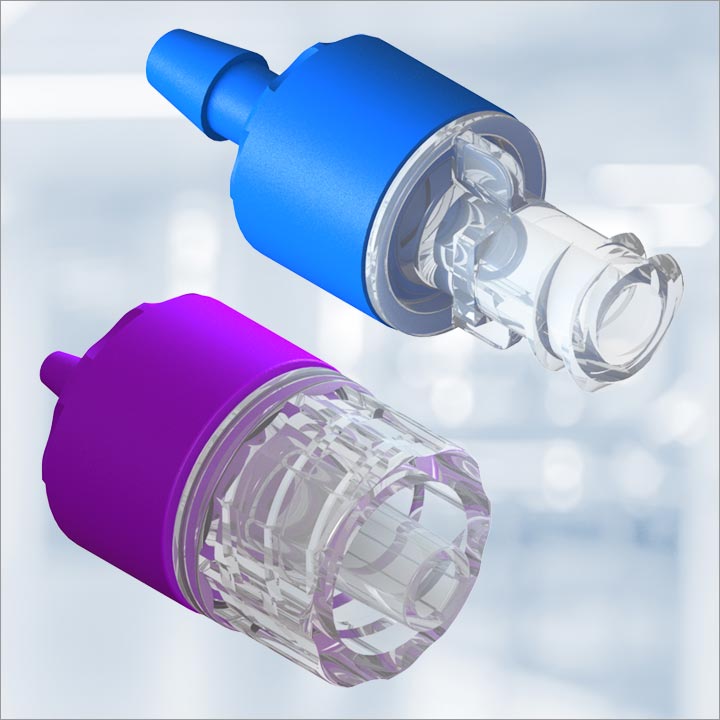 Filte

rs
With our filter capabilities we understand compactness and longevity are key characteristics for your product. We focus on new ISO standards to make sure we have the certification available to help with your qualification process. We collaborate with a number of filter manufacturers to provide the best membrane for your filter product with either a Hydrophobic or Hydrophilic Membrane. The best filter solution can then be assembled into a body best suited to you.
Check Valves
A compact and cost-effective design are again aspects at the forefront of our minds when supplying a check valve solution. Depending on your flow, connectivity and tubing, we can provide you with a solution of an inline check valve. The West Group component range can meet your demands of compliance, cleanroom manufacturing, USP Class VI and Californian prop 65 product.
---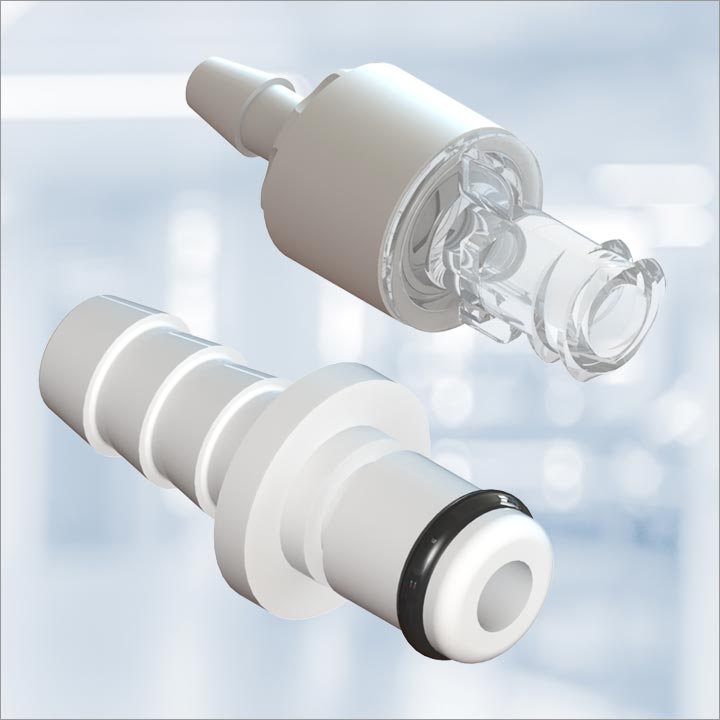 Quick Connects and Fittings
If you are looking for a new quick connect or fitting solution we have a great product line readily available and in stock.
However, if your requirements differ from our standard range, we have the ability to work with you to provide a bespoke solution. Our design teams can make sure your component has the uniqueness and usability as a priority.
Tube Assembly Solutions
In addition to the supply of tubing assemblies, The West Group offers class 7, 8 and 9 classified cleanroom facilities. Our investment in post-manufacture production services has streamlined product development for our customers while offering significant opportunities for cost savings.

Tube assembly products is a specialist area for The West Group
Our tube cutting technology enables us to gain the tightest tolerances and measurement with each cut. You can be assured we have quality in mind throughout the creation of our assembly solutions. Our components give our customers absolute connection security, checked and quality checked for each batch.

The West Group welcomes the opportunity to demonstrate its capabilities to you. Please feel free to get in touch with a member of our business development team
We are happy to call, visit or take part in a virtual meeting with you