Silicone Vs Biomedical TPE Tubing Alternative
Published date: 04 Feb 2022
Back to Article Listing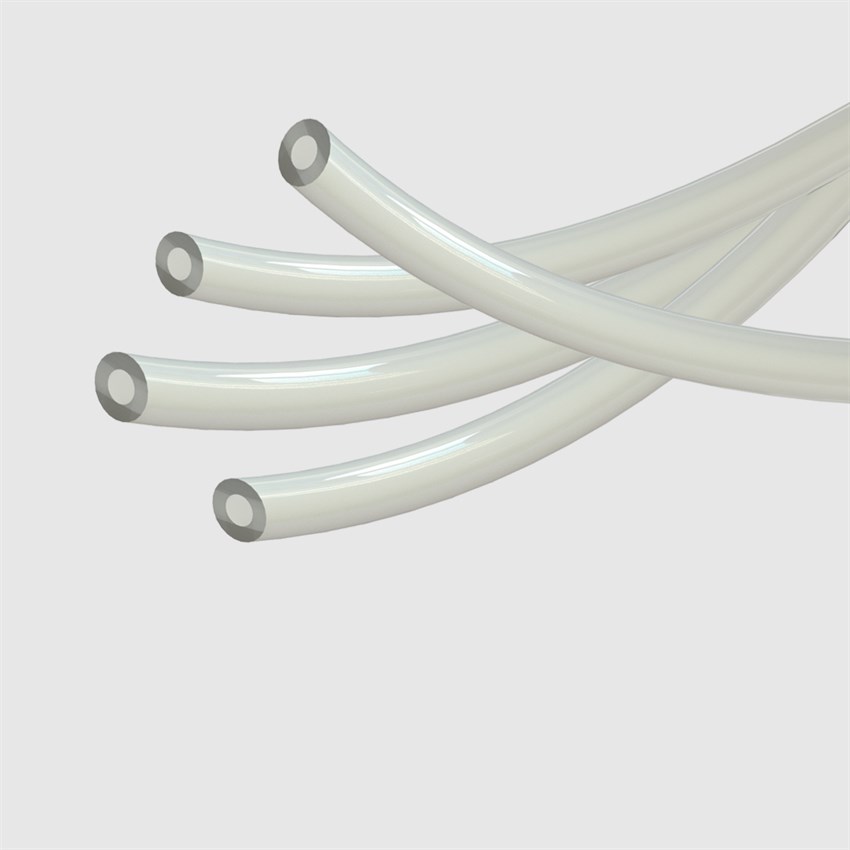 When thinking of medical and pharmaceutical applications, silicone tubing has always been at the forefront of everyone's mind.
However, over the years, silicone as a raw material has been highly turbulent in supply which can lead to increases in the price and delays of the tube itself.
We anticipate that prices will continue to rise and lead times could potentially become unbearable. With the evolution of thermoplastic elastomers material (TPE) providing similar properties to silicone and being engineered to reach higher temperatures, TPE is now becoming a preferred option. It is also less expensive and easier to extrude. Biomedical TPE tubing has seen a growth over the past few years, mainly because of its versatility and the fact that it meets a great range of quality regulations for the medical and life science markets. A key factor is that TPE can be compounded to meet different shore hardness and also return to its original shape.
Our Biomedical TPE tubing is available at various levels on the shore hardness scale i.e. 55-95A. It has excellent flexibility and is seen as perfect for medical applications because of chemical inert ingredients.
As standard, our Biomedical TPE tubing comes with the following regulations and key features:
Lower cost alternative to Silicone
Cleanroom Manufactured
Fully Lot Traceable
Very Low Extractables
ISO 10993-4 and -5
USP Class VI Biocompatibility Requirements CFR Title 21 Section 177.2600
USP 661
Biocompatible per ISO 10993
Animal Derivative Free
Can be sterilised by gamma, ethylene oxide or autoclave methods
In addition to the above-mentioned advantages - TPE can be widely recycled ♻
Silicone certainly has its benefits but for medical and life science applications Biomedical TPE is a much more cost effective alternative and more readily available - a key thing to consider when sourcing tubing for your new device.
Typical applications where Biomedical TPE can be used instead of Silicone:
Pinch Valve Tubing

Peristaltic Pump Tubing

Seals

Gaskets General Tube to Connector Bioprocessing Applications
In summary, please see below for our handy comparison guide: